Researchers of the Media Influence Matrix
Khadija Aftab is currently pursuing her Master's in Public Policy at Central European University. Prior to CEU, she has completed her specialization in Sociology and served as a lecturer of Sociology, and also contributed to research in many top-ranking universities in Pakistan in the last seven years. The research areas included social exclusion, migration and curriculum and textbook research in Pakistan. She also works as a research consultant with Transparency International, focusing on perceptions of corruption in Hungary. Her works under publication include Effect of Digital Governance on the Quality of Higher Education: The Case of Central European University.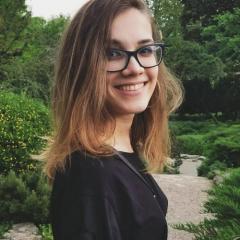 Mariia Altergot is a Russian CMDS intern and she works as a researcher for the Media Influence Matrix project. She's enrolled at the CEU School of Public Policy, focusing on the role of the Internet in democracies and strategic political communications. Before coming to CEU, she completed an undergraduate degree in political science and policy and communications at the American University in Bulgaria.
Veronika Gladchuk is a CMDS intern and she works as a researcher for the Media Influence Matrix project, following her personal interest in how media and journalism influence societies and communities in today's digital age. She is currenty a BA student in communication and media. Before interning at CMDS, Veronika worked as a marketing intern for a Budapest gallery and she also worked as a coder for the Populism Research Group at CEU.
Ian Graham is a CMDS intern and he works as a researcher for the Media Influence Matrix project. He's currently a Master's candidate in public policy at CEU. He specializes in media development, with a particular interest in good governance and anti-corruption. Prior to attending CEU, Ian worked at the National Endowment for Democracy (NED), where he provided research support for projects on human rights and democracy worldwide. He also holds an M.A. in nationalism studies from CEU and a B.A. in history from Utah State University.
Nadin Helmi is a 2nd-year Master's student in Cultural Heritage Policy and Management at the Central European University. Her research focuses on influencing policymakers in Egypt for the protection of urban heritage. The research aims to provide grassroots and local communities with the proper tools for mobilizations to practice their right to protect their heritage. Nadin's experience working in the field of human rights and development in Egypt dates back to 2010. Her local knowledge and awareness of issues around these years have made her tackle challenges nationally and internationally through her research journey.
Hein Htet is currently pursuing his Master's degree at the Department of Political Science at CEU. Prior to CEU, he studied at the University of Mandalay and Sciences Po Bordeaux. He is part of the first cohort of Political Science students in Myanmar. He also worked as a teaching and research assistant at the University of Mandalay and continues to be involved in the project to reform his alma mater. 
Giorgi Jangiani holds a Master's degree in European Public Policy from the Central European University. His research focuses on corruption, media, and data protection policy reforms in Eastern European countries. He also holds an M.A. in Diplomacy and a BA in International Relations from Ivane Javaxishvili Tbilisi State University. Before commencing his graduate studies at CEU, Giorgi worked on Euro- Atlantic integration issues at Georgia's Reforms Associates - GRASS. There he focused on the integration of Eastern European countries to the EU, as well as regional security & political trends. While at CEU, he also continues to work for the Georgian Strategic Analysis Center (GSAC) on Georgia- Russia relations. His current research is related to the EU's anti-corruption policy in public procurement and public-private partnerships. He speaks English, Russian, and Georgian, and has participated in multiple conferences concerning the current political and security challenges in Eastern Partnership countries. He became a fellow of The German Marshall Fund "Triennial Transatlantic Leaders" in 2017 and a fellow of the Konrad Adenauer Stiftung's "Eastern Partnership Excellency" in 2016. 
Cristina Mogildea is a CMDS intern and she works as a researcher for the Media Influence Matrix project. With a background in social sciences, Cristina's academic interests range from sociology and political communication to media and women's studies. She has worked for both national and international organizations and dived into the field of journalism while still a teenager.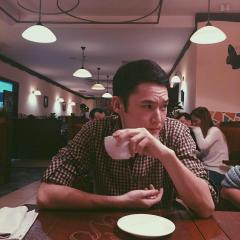 Adil Nussipov is a research intern working on the Media Influence Matrix project at CMDS. He recently graduated with distinction from Central European University with a Master of Arts in International Relations. Before CEU, he did his Bachelor of Arts degree in Political Science and International Relations at Nazarbayev University in Astana, Kazakhstan. He has gained extensive experience in working as a research assistant throughout his studies. He also interned at the International Center for Not-for-profit Law, where he studied the effects of anti-money laundering standards on civil society regulations in different countries. His research interests are global governance, international organizations, quantitative research methodology and government-media relations.
Sanda Sandu is a CMDS intern and she works as a researcher for the Media Influence Matrix project. She studied at the Riga Graduate School of Law in the Advanced Program in Law and Economics. She is currently pursuing her Master's degree at the School of Public Policy, Central European University. Sanda is actively involved in policy-making in the Republic of Moldova. She acts as security expert at the NATO Information and Documentation Centre in Moldova, and in 2014, she created the Students' National Anti-corruption Centre, a platform that aims to prevent corruption from the education sector, receiving for two years in a row, 2015 and 2016 the National Prize for Best anti-corruption practice. She has also published a series of articles and policy studies covering subjects regarding military justice, security sector reform, analyzing corruption's implications on security and defence in the Republic of Moldova.
Ryan Switzer is a recent graduate of Central European University's MA in Political Science program. His research probes the intersections of social movements, network theory, technology, and the far right. He currently works as an editor with the cultural publisher tranzit.hu in Hungary, and will begin a Sociology PhD in Fall 2020.
Eszter Varga is a CMDS intern, and she works for the Media Influence Matrix project as a researcher. Eszter's academic interests include political sociology, digital democracies, contemporary social movements, and political psychology. She also conducted a research internship at the Hungarian Academy of Sciences within the field of political psychology, where she  investigated the connections between voter emotions and populism. She is currently an undergraduate student at University College London, studying social sciences.