Aleksandra Skripnik Joins CMDS as Research Intern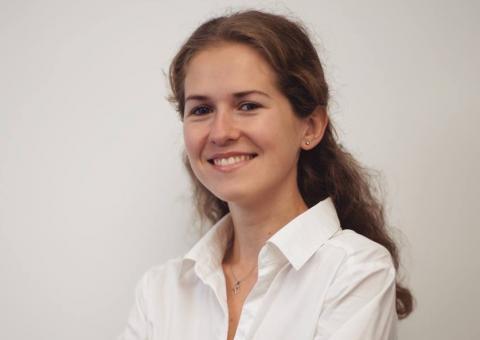 We are happy to announce that Aleksandra Skripnik has joined the Center as an intern for our new Journalism Breakthroughs project.
Aleksandra Skripnik has three years of experience in the profit and nonprofit sectors mostly in Russia and Spain. Originally from Moscow, she finished Law school in Moscow with a focus on the protection of Civil rights. This year she started the LLM Human Rights course at ELTE University, Budapest.
In 2016-2017 she was chosen for the project Young for Young (Erasmus+) and completed an almost one-year voluntary service in Valencia, Spain. The aim of the project was to strengthen cross-sectoral cooperation among young leaders, unite in the struggle against xenophobia and find conflict resolution to support vulnerable communities. She worked with children and refugees and engaged with the local government to improve programs for youth, led local events to promote solidarity and tolerance.
Prior to this project, she attended the Leadership Summit in Jerusalem, Israel, and served for 4 months as media and fundraising manager at Aviv Initiative to raise funds to build a roof at a refugee school. She also volunteered in the Press Center during the 2016 Olympic Games in Rio de Janeiro, Brazil.